ARTICLE SUMMARY
This article outlines the steps to complete and fill out the annual declaration.
From January 1 to May 15, ministry personnel (including candidates in Supervised Ministry Education appointments or other appointments) need to submit their annual declaration on criminal charges on ChurchHub. This is a short online form that asks you to declare whether or not you've had criminal charges in the last year. It replaces the need to get a police records check every 5 years.
The online form has to be filled out every year by May 15th, so that you are in compliance with the standards of the United Church for ministry personnel. This includes: being eligible for calls or appointments (and in some regional councils, being eligible for licenses for sacraments and marriage licenses).
Here are the steps to complete it yourself to fill out the annual declaration:
Log in to https://churchhub.ca and click on "My Ministry Page."
To the right of the screen, there will be a "My Professional Requirements" box and then select the "View" link next to "Annual Declaration 2022" which will open the form (image of example is below):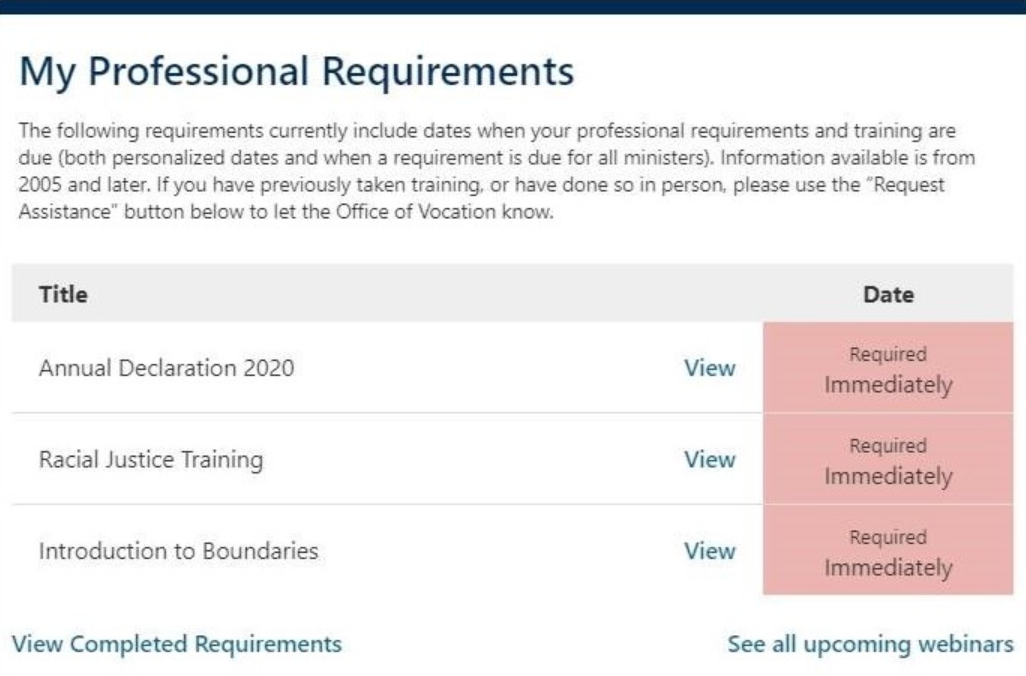 You will then need to enter the date of your last police records check (Image of screen is below).
Then repeat the steps yearly to stay in good standing with the United Church.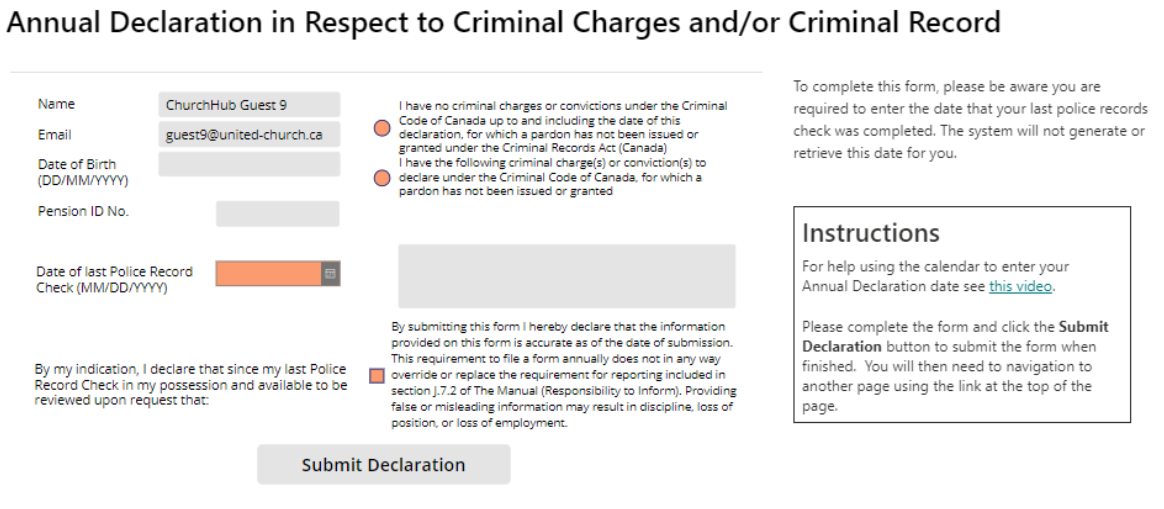 For additional help, included below is a step by step video for using the calendar to input your date of Police Records Check: