Article Summary:
This article assist users to create a Search Team Role in ChuchHub
Instructions:
1. Log in to ChurchHub using your Community of Faith Admin account.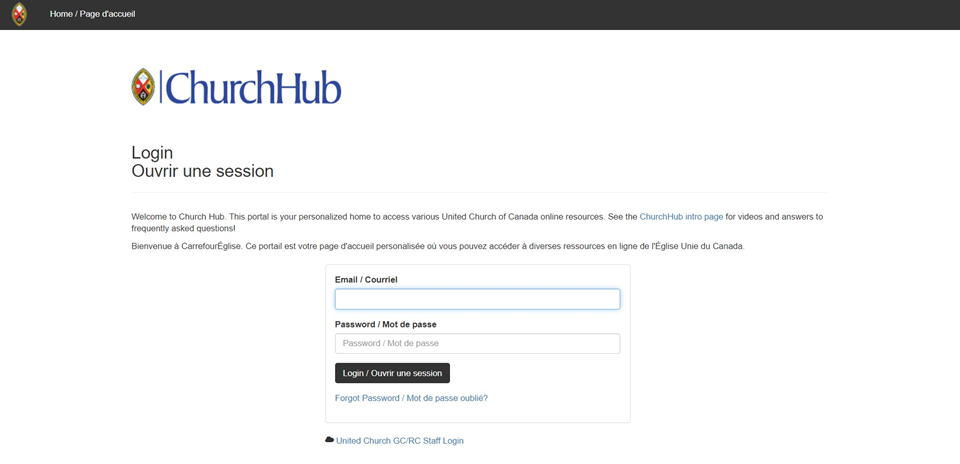 2. On your ChurchHub page, access "My Community of Faith page".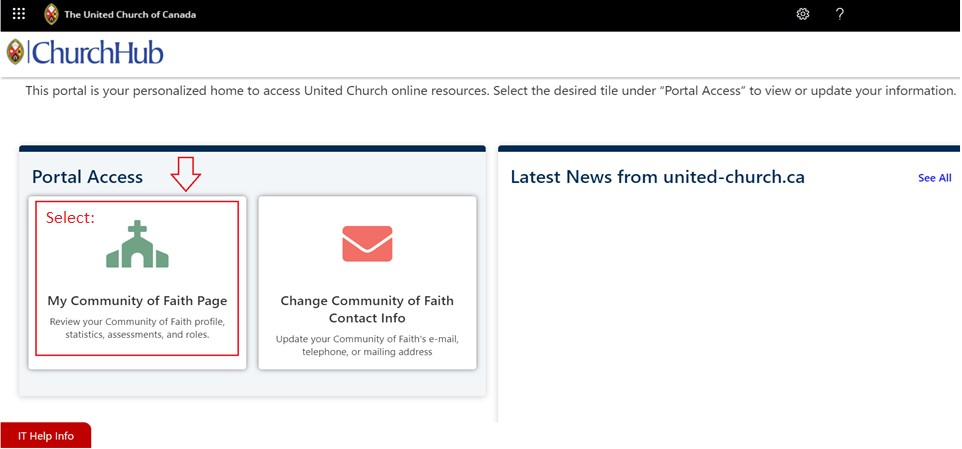 3. In your quick actions, select the "Officer and Roles" tile.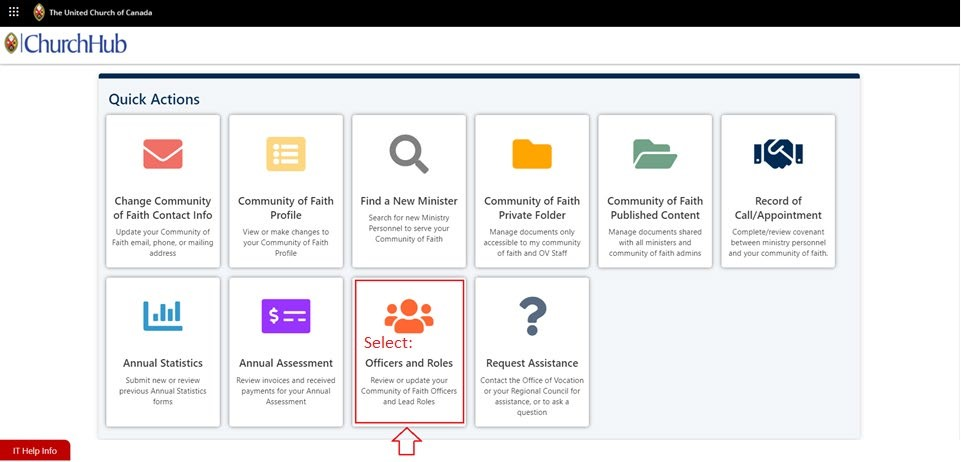 4. Select "Add Officer Role".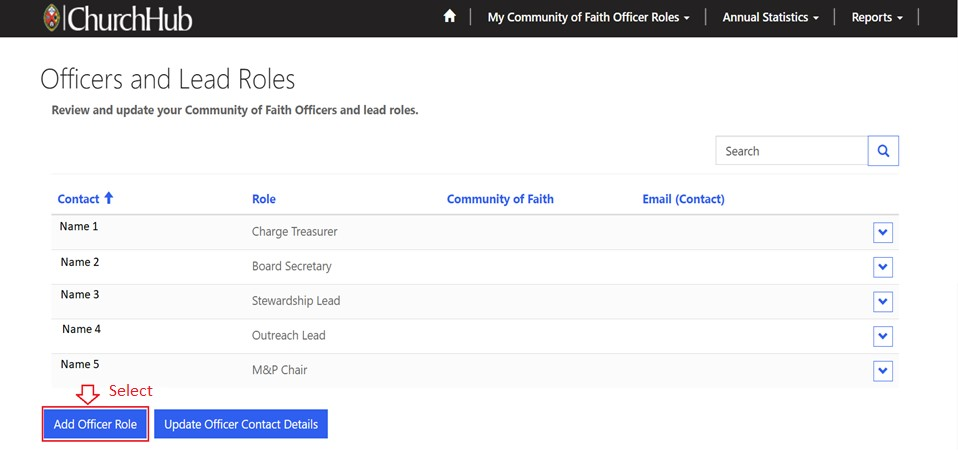 5. Add all relevant information and submit the form.
Note: E-mail for this role should be a generic account (ie. firstucsearch@gmail.com), not an individual.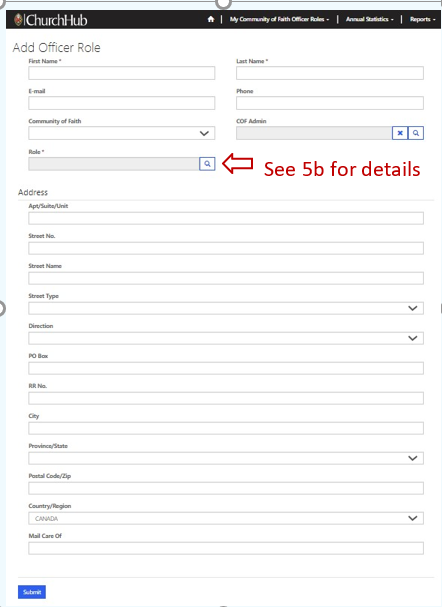 6. Add all information and submit the form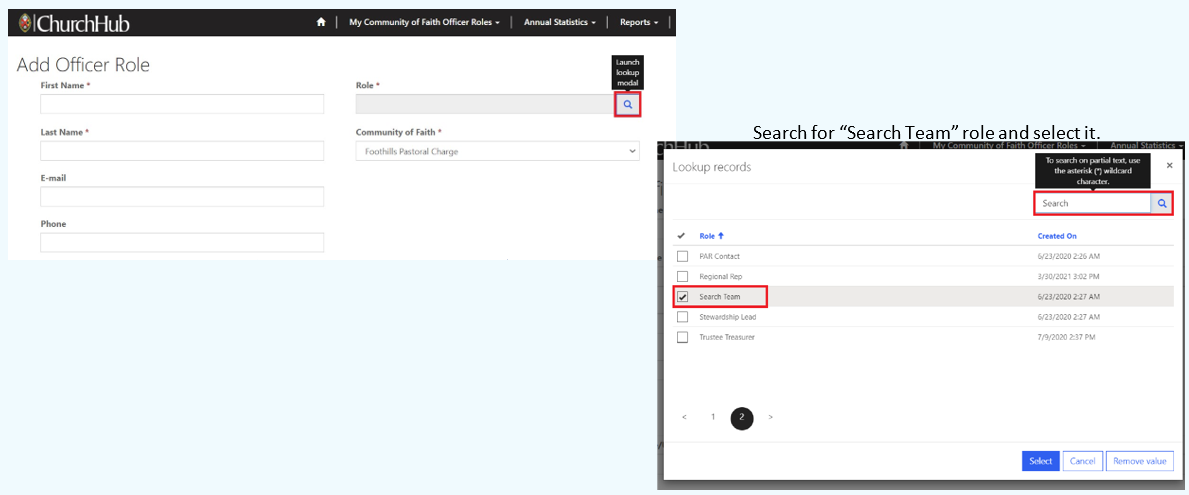 7. Select on the magnifying glass to show the choices for Roles.
8. Your request will be sent for approval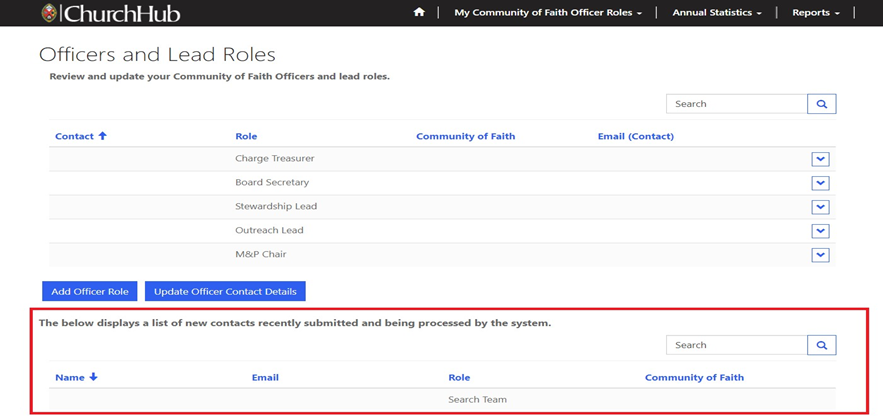 9. When approved, it will move to the roles list above.
10. Your Search Team will receive an email invitation to join ChurchHub. The email will come from eumauthen@united-church.ca.
11. The process of approval and ChurchHub invitation usually takes 3 to 5 days.
12. Your Search Team user will have the quick actions bellow: