Article Summary:
This article assist users to view list of available ministers.
Instructions:
1. Open your Community of Faith Page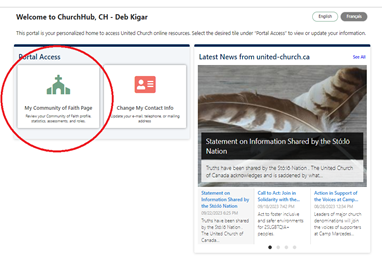 2. Select Find a New Minister Tile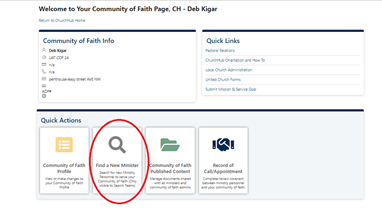 3. Below your Submitted Position (seen here on the right), you will see the list of Available Minister
4. Use the Filters to select parameters to narrow down the list of names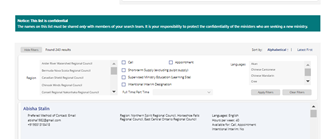 Here's an example of selecting filters: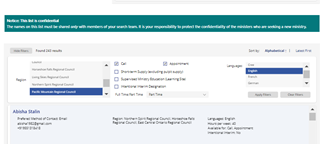 5. Review the filtered list of names. Select the View Profile button to open a pdf document of the minister's complete profile.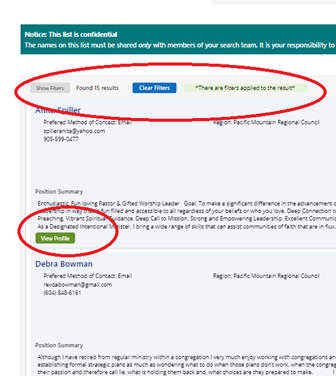 6. Contact the ministers directly, if you are interested and begin the conversation.